Lenovo D1212 Direct Attached Storage
Lenovo D1212 Direct Attached Storage - PRICE | REVIEW | SPECIFICATION | HYDERABAD | CHENNAI | TELANGANA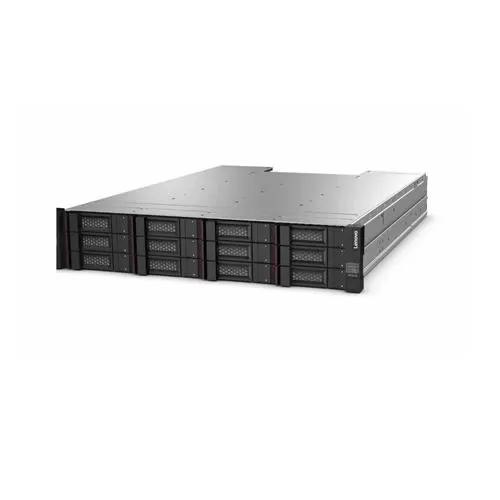 ---

Lenovo D1212 Direct Attached Storage - Offer Price
Call for Best Price
---
Product Description
---
High-Performance
High-Capacity DAS

Powerful
expandable
affordable capacity expansion unit
High-capacity JBOD unit
Flexible
expandable DAS configurations
Supports high-performance SSDs and HDDs
Supports high-capacity SSDs and HDDs
Ruggedized components
NEBS-compliant




High-Performance
High-Capacity DAS

The Lenovo Storage D1212 has the flexibility and capacity to handle many different types of workloads. You can start with one D1212 enclosure containing up to 12x 3.5-inch drives as a simple JBOD

and later daisy-chain up to 8 enclosures per SAS Chain (using multiple ports). One chain supports up to 96 drives.




Supported drives include 10

000rpm and 7
200rpm HDDs
secure self-encrypting 7
200rpm SED HDDs
and high-performance/high-capacity SSDs for read-intensive workloads. The D1212 supports RAID-0
1
10
5
50
6
and 60
using a variety of RAID HBAs. A single chain can contain a combination of HDDs and SSDs with multiple speeds and capacities. If 15
000rpm and 2.5-inch HDDs are required
D1224 expansion units may be included in the chain.
---