Dell EMC SC All Flash Storage Arrays
Dell EMC SC All Flash Storage Arrays - PRICE | REVIEW | SPECIFICATION | HYDERABAD | CHENNAI | TELANGANA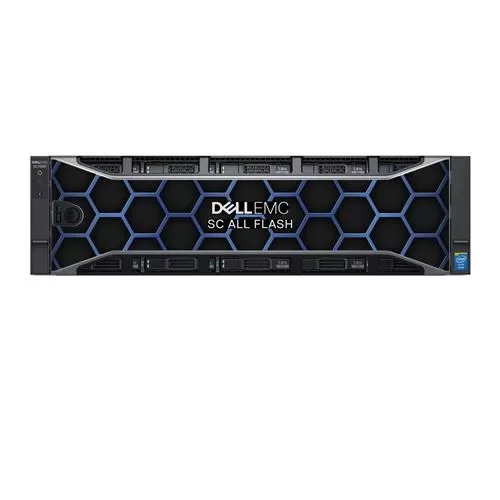 ---

Dell EMC SC All Flash Storage Arrays - Offer Price
Call for Best Price
---
Product Description
---
Welcome to a better flash architecture:

Smart AFA choice for modern workloads provides self-optimizing performance

federated scale and mobility
all-inclusive software value



Federate the performance and capacity of up to 10 arrays:

Built-in "storage hypervisor" lets you move workloads seamlessly between arrays
making storage changes without impacting hosts. The enterprise-proven SC Operating System automates and manages time-consuming
error-prone management tasks
including server/LUN mappings and RAID provisioning. Increase both deployment velocity and configuration agility to help your business compete in today's volatile markets.
---